As Ageism Awareness Day Approaches, We're Shouting out Six People Inspiring Us to Radically Reframe Life at Any Age
At The Sunday Paper, we talk a lot about aging. Truthfully, it's one of our favorite topics and there are so many people defying the stereotypes and expectations of life as you age. In honor of Ageism Awareness Day on October 7th, we wanted to highlight just a few of those who are insiring us to radically reframe aging.
---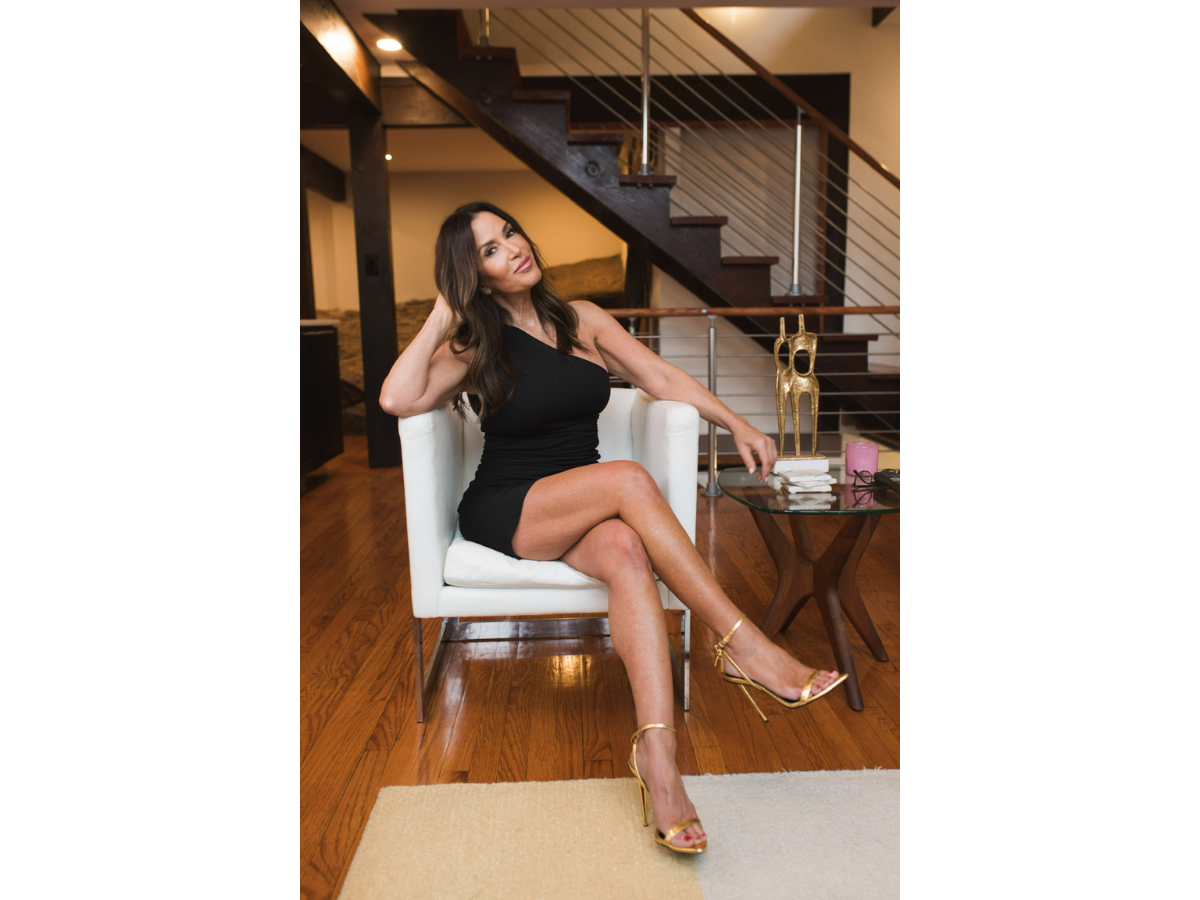 62-year-old Jodi Harrison Bauer is a proud mother of 2 daughters, wife, host of the podcast and live radio show Fearlessly Authentic, owner of the award-winning JodiFit boutique fitness studio, and a social media sensation. Jodi's mission is to empower women to overcome obstacles and pursue their dreams, and now she is on a relentless pursuit to defy age stereotypes, from competing in fitness shows past her prime to launching a business at 50.

Jodi's message is this: age should never define or confine you. You have limitless potential that we all possess at any age. Jodi spoke with The Sunday Paper about this message.
A CONVERSATION WITH JODI HARRISON BAUER
You share about the importance of never letting age "define or confine." What does that mean to you?
That means that there are no limits to what we should feel like we can do. So many women over a certain age, usually women postmenopausal start to think, Well, this is the end. There's nothing more for me to do. I want women to feel empowered that there are no limits, no matter what your age is. Don't let it define where you are and who you are at any point in your life. And don't let it confine you to the limitations you might be setting for yourself, there should be no limits.
Has that always been your perspective? Or how has your perspective on aging changed throughout your life?
I have always [had this perspective]. Also, my parents were very young at heart and I think I was always the same way. But you know, when you're 30 years old and raising a family, you don't think about your age. You're just getting older. So to be honest, it wasn't until after my divorce at 42 that I started thinking about my age. While I was dating and raising my children, that's when it started to dawn on me, Oh, I am getting older, or, Am I going to run out of time? It wasn't until close to mid-life, mid 40s and 50s, that I started to think I needed to start checking some things off my bucket list even though I still felt super young at heart. Everybody who knows me has always said to me, 'You're youthful, you're young, and young at heart.' So I've always felt that way, but it wasn't until my 40s and 50s that I started thinking about aging.
What keeps you in this mindset?
What keeps me in this mindset of feeling young and staying young is staying busy and being true to myself. For so many years—and I talk about this on my podcast a lot—I'm fearlessly authentic. It's one of the reasons I named it fearlessly authentic, because I was always afraid to take risks. I was afraid of what people would think of me because I was doing things that other people weren't doing. For example, back in the 90s, I was already counting my macros. Nobody knew what a macronutrient was, nobody knew what a protein was. I was ordering food like that in the 90s. I was at the gym five days a week. And my friends, we were all stay at home moms living in suburbia, would look at me and say, 'What are you doing? You're crazy.' So I always was stepping outside of the box, and was true to myself. But I was torn between what people expected me to be like, and what I wanted to be like. Right now, at almost 63, I know who I am. I don't bother with the people who don't applaud what I'm doing. I don't care to be around anybody who's negative. I say 'applaud' [to mean], you attract those who are like you, and you repel those who don't care for your message. So I'm very confident in being who I am and staying in my lane and not always moving around into different lanes to please other people. I'm staying in my lane and I love where I am right now.
For more, you can follow Jodi on Instagram at @jodiharrisonbauer and listen to her podcast Fearlessly Authentic here.
LYN SLATER, AKA ACCIDENTAL ICON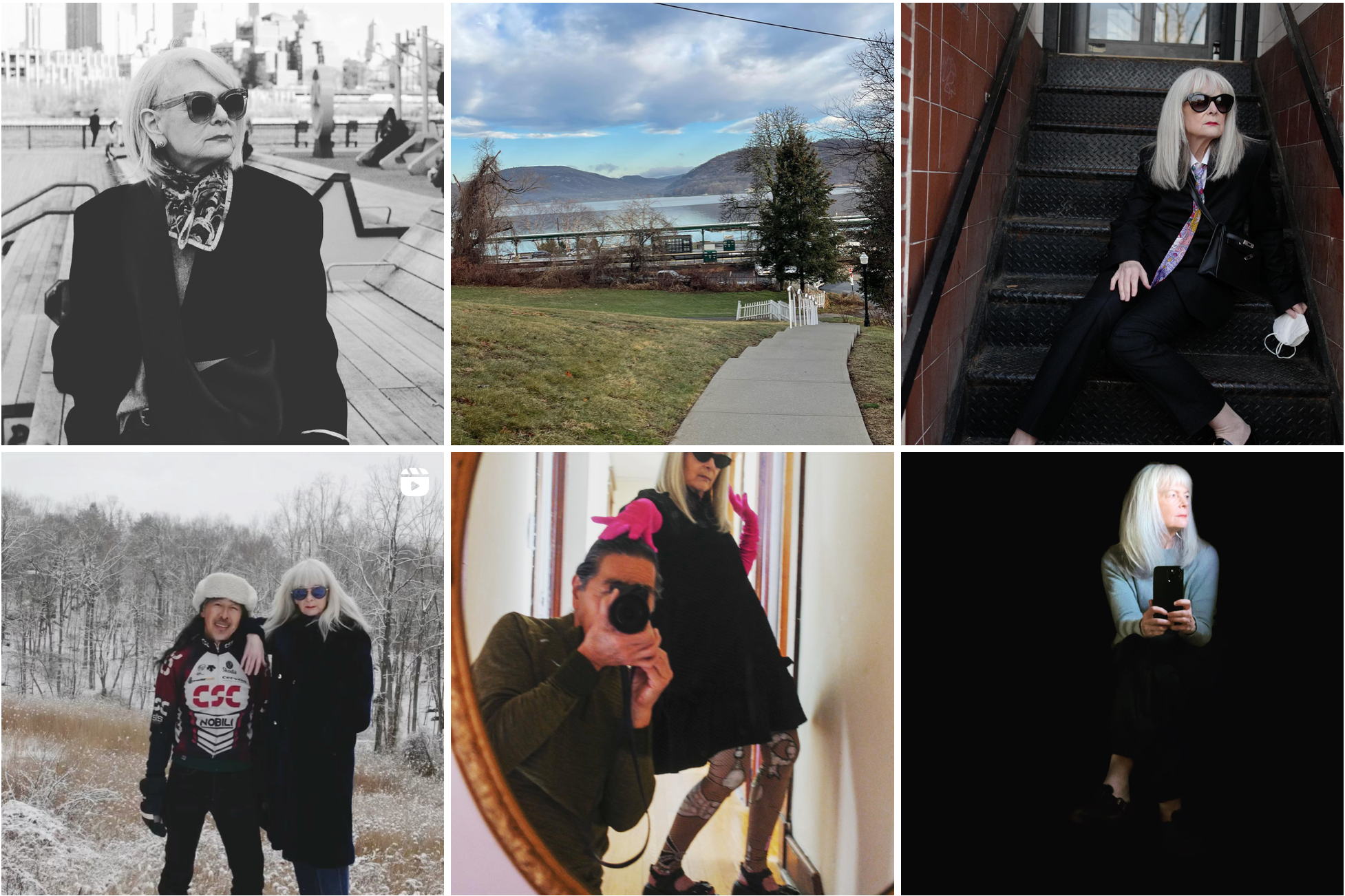 Lyn Slater, also known as Accidental Icon, is no stranger to us at The Sunday Paper. She is a force for radically reframing aging and one of our favorites. Lyn is a cultural influencer, model, writer, content creator and former professor. She describes her content as "Taking the tackiest tropes of age and beauty and turning them into objects of pride through the study of fashion."
We encourage you to read Lyn's short essay she recently wrote for the magazine This Curious Life called What to Wear During Fashion Week (When Your Are Old or Any Age For That Matter). Follow Lyn on Instagram at @iconaccidental. Subscribe to her substack, How To Be Old here. Preorder her book How To Be Old: Lessons in Living From the Accidental Icon here.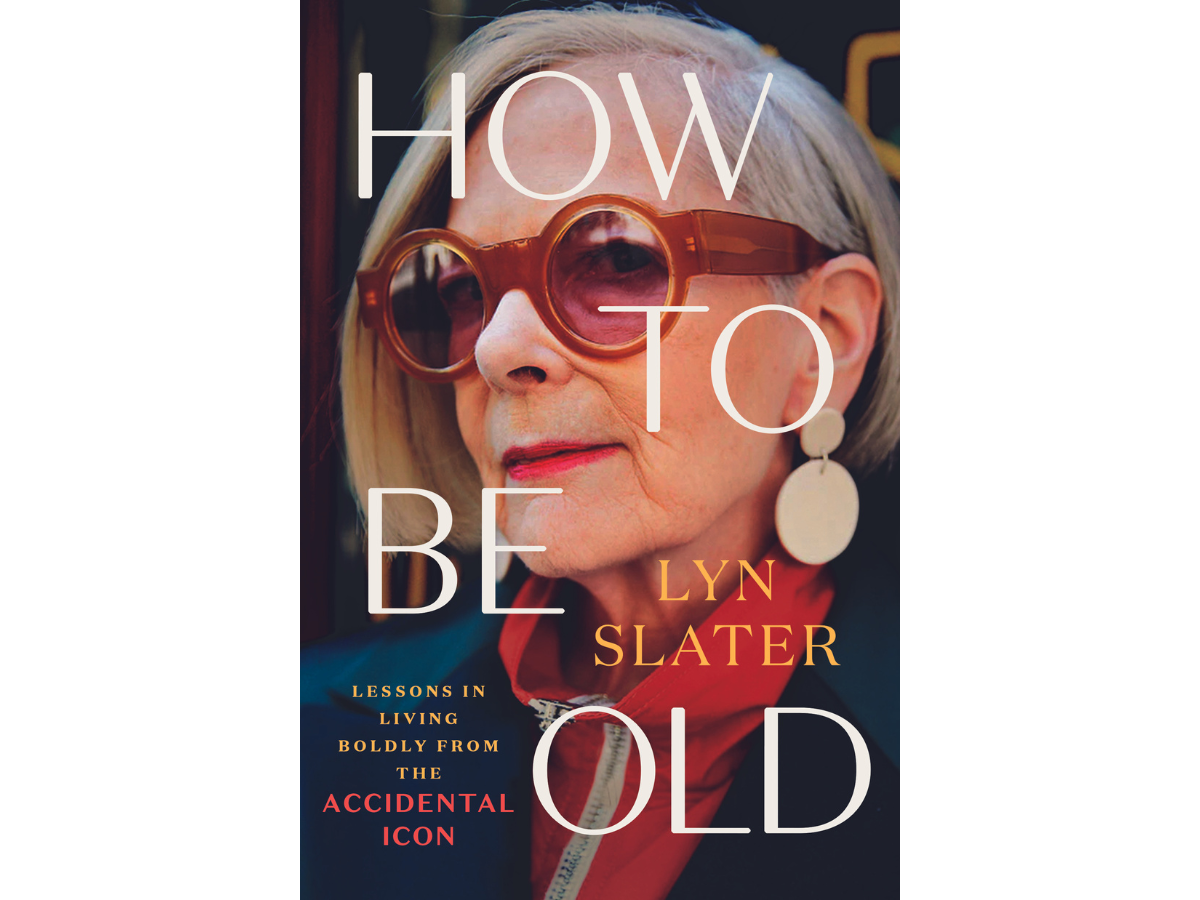 THE OLD GAYS
Robert Reeves, Michael "Mick" Peterson, Bill Lyons and Jessay Martin—known as The Old Gays—is a group of four gay men and LGBTQ activists taking over the internet with their dazzling personalities and genuine friendship. Over the summer the group interviewed with Huffington Post in a piece called, How To Find Sustainable Queer Joy, According to The Old Gays. The group speaks to the importance of queer history and developing friendships to take with you for the long, beautiful life ahead.
Also over the summer in honor of Pride Month, Visible Wireless partnered with SAGE (Services & Advocacy for LGBTQ+ Elders) to connect and celebrate the LGBTQ+ generations. The Old Gays appeared on an episode of their YouTube series No Straight Answers. Check out the video below.
Looks like they're just as excited about the new season of ABC's The Golden Bachelor as we are!