A New Take on Envy: Why Author Elise Loehnen Believes This 'Sin' Can Be a Portal to Our Dreams and Connecting with Others
Envy never feels good. Experiencing a resentful desire over what someone has or is doing can leave us dejected. It may even cause us to pull away or put someone down. (She's not that great... ) But what if we've been viewing envy wrong? What if we take a beat to explore this scorned "sin" and see it as a spotlight, not on what we lack but on what we truly want?
This flip is one of many progressive takes explored by Elise Loehnen in her premiere book, On Our Best Behavior: The Seven Deadly Sins and the Price Women Pay to Be Good. Loehnen, a riveting interviewer and writer, dissects envy (along with the other sins, as the title suggests) to see how we've been breaking ourselves against the Draconian narrative around it. The chapter dedicated to this feeling is incandescent. As Loehnen tells us in our conversation below, by looking closely at our envy, we may free ourselves and discover a way to connect more deeply with our hearts, dreams, and each other: "Recognizing our envy," she says, "can be an act of emancipation."
A CONVERSATION WITH ELISE LOEHNEN
Let's start by distinguishing envy from jealousy. You write that we often conflate the two "even though there's a critical difference between the words." What's the difference?
Jealousy requires a third. When we can triangulate, it is always more comfortable because instead of facing our discomfort, we're projecting it onto a third. For instance, jealousy is when someone tries to take your partner away from you, et cetera. It's a little triad. Envy is one-to-one, making it much more intimate and contentious. Envy is when someone has something or is doing something you want for yourself.
What are we getting wrong or missing out on with envy?
We have these cultural jokes around jealousy. And we throw it around— I'm so jealous!—and it doesn't really sting. But envy doesn't feel good. And I believe, in our quest for goodness, women are so averse to anything that makes us feel slimy or bad that our immediate instinct is to suppress and repress it instead of allowing it to come up so we can diagnose it, feel it, process it, and let it go. Envy, which I write is the gateway to the other sins, shows us what we want. It is essential information from our soul pointing us, I always believe, on our path.
When we repress and suppress our envy, we're left without access to that knowing about our wanting. We also then take that badness and those feelings and project them directly onto the person making us feel bad.
How does that show up?
We all recognize these phrases: 'I just don't like her.' 'She rubs me the wrong way.' 'Who does she think she is?' This is all such a cultural meme that it passes by unchecked. We don't interrupt that with ourselves or with each other. There's this idea that women, mainly, are just like this and that this is who we naturally are. I argue that it's cultural, socially conditioned, and condoned. Our envy is crashing all over the place. And when we stop and interrogate it—when you think, why does she bug me?—then you start to get everything you want and don't yet have. So it might be that someone is a partner in a law firm at the age of 32, or has well-behaved kids, or is so fit. Whatever it might be, all these corners chafe us, and that is pushing on a dream that we have for ourselves.
This is illuminating but also hard to face and admit. As you researched this book, how have you seen envy play out in your world?
It's been interesting writing this book because I've been going through this process with a bunch of women and friends. When I first wrote this chapter on envy, it made my editor uncomfortable. She said, 'I don't think this is true. I love women. I support so many women.' It was an intensity of reaction. I told her, 'Okay, I'm going to move it to the back of the book, and then I'll convince you.' Now it's the second chapter.
While writing this chapter, one day, I was sitting with one of my good friends who wanted to be a clothing designer. As I told her what the chapter was about, she said, 'Yeah, I don't have that. That's something that you grow out of when you're young.' And I said, 'You don't have any people that bother you?' The next day, I was getting coffee when I looked at my phone to see all these unread text messages from my friend. She was saying all these things like, 'I can't stand [so-and-so],' basically, she was talking about all these women who have a clothing label. Finally, she said, 'I get it. I need to design my line.'
As I've been having these conversations with people, it's been very interesting to watch them let it come up, breathe through it, and acknowledge it. This crystallization happens when we realize this doesn't feel so bad. It doesn't feel so slimy to admit this envy. It's fleeting but leaves me with a resolve to attend to what I want. And to pay attention.
How does envy affect the other sins you write about in your book?
All the sins crash into each other. Envy starts to push against greed and the scarcity women are programmed for. This idea that there's only going to be one of us and there's not enough. If she has it, then I can't have it too. When you actively push against that and say 'no because she has it, it means it's possible,' then we can start changing these patterns of self-restriction.
How can we start to face and interrogate our envy?
It's important to let it come up. It's essential to give voice to it with a safe friend. You can say, 'Why is that person bothering me? Help me understand.' It can even be asking yourself, is it this or this? I've done this with myself where I've even been like, Why would I envy this person? I don't want anything that they have. And then I'll see, Oh I'm envious that she speaks her mind and goes for it. So it can be surprising. It may not always be that you envy someone's career or an object they have. Sometimes it's more about qualities. You may be envious that she cares so little about what other people think about her, while you care so much.
So watch for discomfort. Watch for moments when you're reacting. Watch for times when you're looking for reasons where you might see someone and think they're not deserving when instead, you can look deeper and think, This is amazing. I would love this too. How did she do that? Is there anything I can learn? What has she done? How can I follow this process?
Richard Schwartz calls these people [we feel envious of] our tormentors because mentors in a way that they provoke us.
In this polarized and often narcissistic world, viewing envy this way illuminates how by connecting with our desires, we can better connect with others.
It really can.
So many of us are self-defeating before we even allow ourselves to make our wants overt. We need more models of this, of 'Yes, I wanted the Academy Award, and I didn't get it. I'm happy for her that she won it, but I still want it—and that is okay. Seeing her get it makes it possible.'
It's important to remember that we put ourselves into antagonistic relationships with people who are most like us, have the most to teach us, and are clearing the path for us. They're modeling for us really what's possible. We can really support each other in this. Without judgment, we can hold each other and ask, 'Why is that person bothering you? Tell me. Let's go into this.'
I believe the more we address this ambivalence and the more we let our envy come up, feel it, and realize it's not that bad, it will be easier for us to interrupt these patterns and get onside with each other the way that we all so desperately want to be.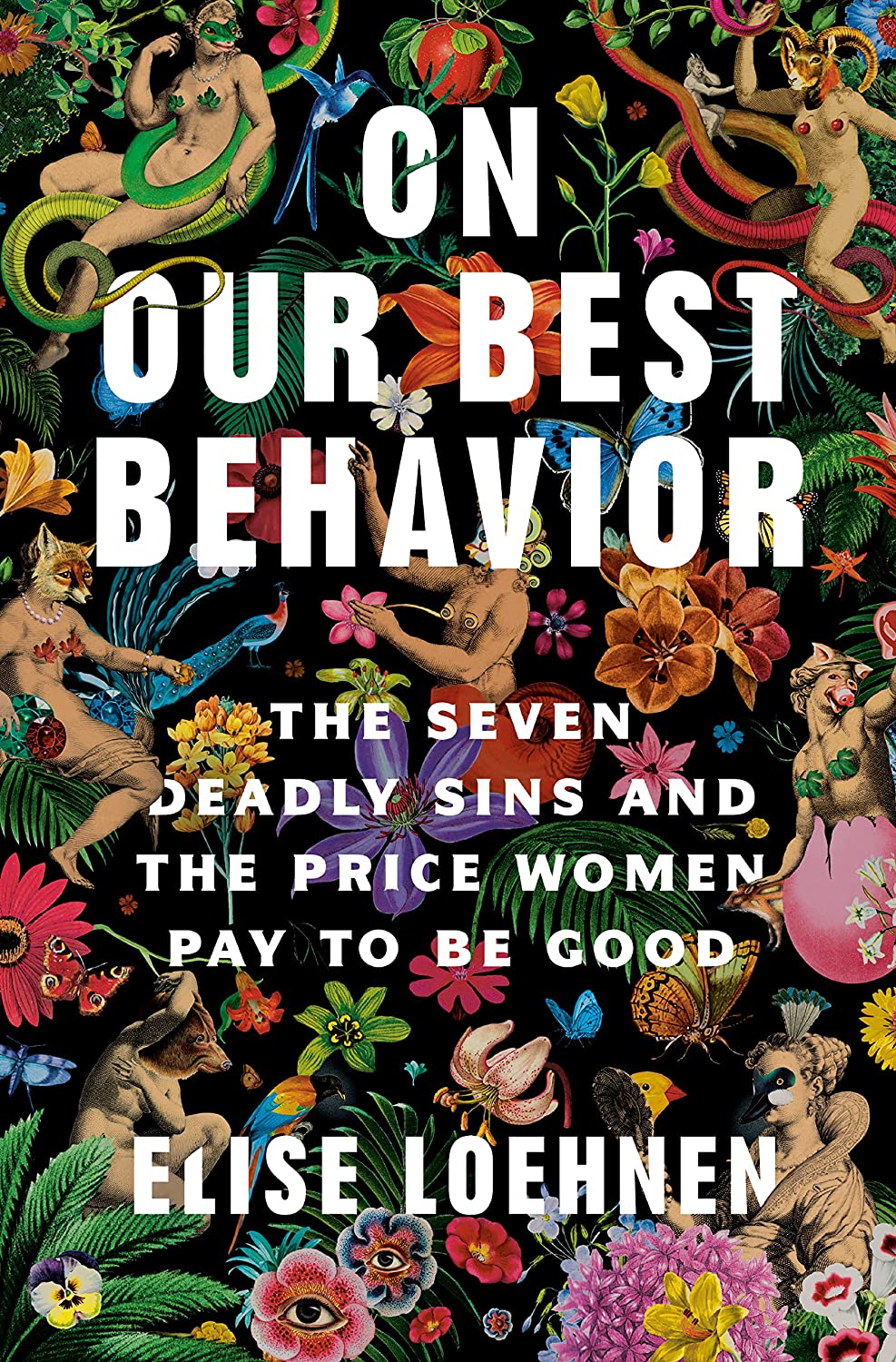 Elise Loehnen a writer, editor, and the host of Pulling the Thread. She has co-written twelve books, five of which were New York Times bestsellers. She was the chief content officer of goop, and she co-hosted The goop Podcast and The goop Lab on Netflix. Previously, she was the editorial projects director of Condé Nast Traveler. Her new book is On Our Best Behavior: The Price Women Pay to Be Good. Learn more at eliseloehnen.com.
---
Question from the Editor: Can you name a place where envy has shown up in your life recently, and thus, taught you something? We'd love to hear in the comments below!