The Gifts of Being a Grandmother: 7 Women We Love On This Life-Changing Role
Ask any grandmother to explain what it's like stepping into that role and there's a good chance you'll see grown women light up—and start to gush. It's a love like no other! It's a chance to see the world in a new way! It's filled with all the fun parts of being a mom—and none of the grunt work!
The bond between a grandmother and her grandkids is often so deep, scientists have even tried to understand what makes the relationship such a special one. In one study, researchers showed grandmothers photos of their grandchildren while monitoring their brain activity. They found the part of the brain associated with emotional empathy started lighting up when the grandmothers looked at pictures of their grandkids—more so than when looking at the shots of their own kids. Another study found grandparents who babysit their grandkids regularly have a 37 percent lower mortality risk than adults who didn't. And more research shows the benefits go both ways: Kids who grow up with an emotional closeness to their grandparents are less likely to be depressed as adults.
So, to celebrate Mother's Day we asked a handful of grandmothers: What's the gift of grandmotherhood? What makes the job so special and rewarding for you? And what's your best advice for the other grandmothers out there?
We hope their answers honor all the wonderful grandmothers out there—and inspire the rest of us to appreciate the role our own grandmothers played in our lives.
---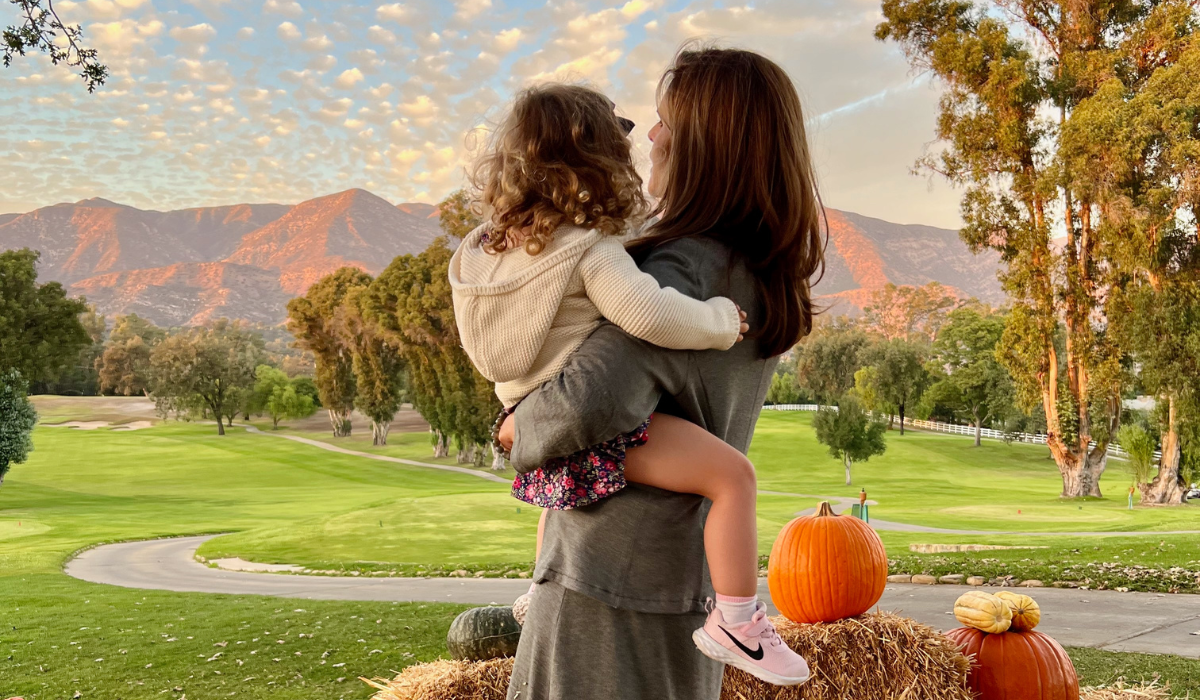 Maria Shriver
Grandmotherhood has brought me so much joy. Watching your child be a parent is such an honor. Going back to playing, laughing, reading childhood stories, taking walks, and discovering life all over again. Being a grandma is a joy, a blessing, an honor, and a thrill!
Sarah Ferguson, Duchess of York
Every day I remember how lucky I am in my family. My mother taught me about the importance of kindness and that is something I have tried to instill in my girls. The most magical thing about grandmotherhood for me is seeing my daughters turn into the most incredible mothers. I don't think it's the role of a grandparent to interfere in parenting, but they know I am always here if they need me. When Augie sees me, his little feet dance with happiness, which is the most special feeling—my feet dance too. Sienna gives me the most lovely smiles. And I can't wait to meet my newest grandchild in a few weeks! I love reading for children—I do it every day on my YouTube channel, Storytime with Fergie and Friends—and I have written over 70 children's books, so it's fantastic to now have an audience in my grandchildren.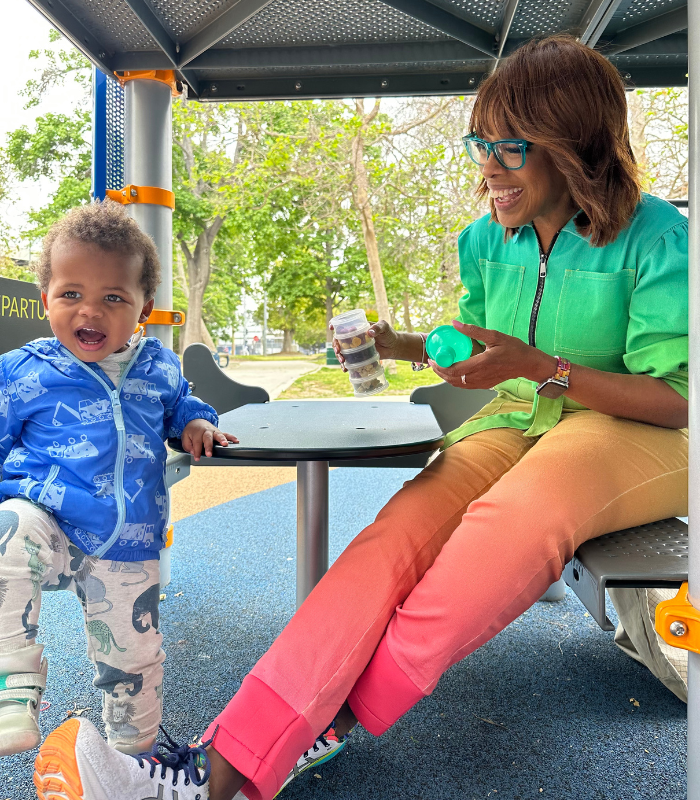 Gayle King
You know how much you love your children? Multiply that times ten when your grandchildren arrive! The circle of life continues—and nothing ever tops that for me.
Vanessa Williams
Being Mumzie (which is my grandmother name) is more exhilarating than I dreamed of! My heart aches when I have to leave my grandson, Sunny. My teacher instincts are in full gear each moment I'm with him and I am constantly singing practically every sentence to him all the time. Of course, my favorite is when he falls asleep in my arms after a good book. What a blessing it is to have such an angel.
Kris Jenner
Being a mother to my six children has been the most important role of my life—and being a grandmother has been just as rewarding. I never thought in a million years I would have 12 grandchildren, and it has been such a joy! It's truly a blessing and I thank God for each and every one of them every single day. The time I spend with them is so special to me and I learn something new about life every time we are together. That's the gift and I am so lucky. ❤️🙏🏼
Anna Quindlen
It's most important to listen to the parents of your grandchild. You've spent your whole life thinking of them as your kids. It's time for you to think of them as the mother and father of your grandchildren. That's a different role, which requires more listening than talking and a good deal of respect. They will make decisions for their children that you would not have made for yours, and you need to hold your fire on that.
Anne Lamott
Grandmothers are the happiest people on Earth. It's the bonus round. Somehow your children survived you and themselves and they had a child. And the child is everything beautiful and exhilarating and lovely and tender-hearted about life. And then the child leaves and goes home, which is not your house. Then you pick up everything and stretch out on the couch with The New Yorker.
Question from the Editor: If you're a grandmother, we'd love to know what you love most about the role! If not, did you have a special relationship with your own grandmother?