Is it Time to Take a Solo Adventure? Veteran Travel Writer Marcia DeSanctis Says It Might Be Your Biggest Teacher
One night in February, at about 9 p.m., I found myself walking home from a restaurant in a snowstorm. I was on the main road in a small town in rural Iceland, right on the Golden Circle—the ring of national parks, waterfalls, and stunning Game of Thrones locations, which, by day, is full of tour buses.
But this night, the only sound was the crunch of my glacier spikes into the hard-packed snow (the car had died in the Arctic chill) as I made my way back to the small house where I was staying, alone.
I had to admit, I loved the anticipation of the warm, empty cottage, and the satisfying stillness that awaited me. I feared nothing: not the darkness, not the wind that squealed through the window sash, not the long, Nordic night.
On the contrary, I reveled in it.
I have always found comfort in solitary journeys—even small ones.
Growing up outside of Boston, I loved to walk to the center of town alone to get an ice cream cone or sit for a while on the town green. "Why don't you ask Carolyn to come along?" my mother would suggest. But I preferred to take in the afternoon undistractedly, to move at my own pace, accountable to no one, and make my own choices.
For years, I worked in television, the most collaborative of mediums. When, on occasion, I had the chance to report a print story, I marveled at the head-clearing benefits of going it alone as a journalist. It was the best way to immerse seamlessly into other cultures and sceneries, meet people, find connection and meaning, to explore without limits, and to get at the heart of a story.
Today, my work takes me all over the planet. I write about travel, and I'm the author of a new memoir—a collection of stories about journeys I have taken mostly alone—called A Hard Place to Leave: Stories From a Restless Life. Solitude is an engine that propels me to fully observe my surroundings, while at the same time giving me a chance to look deeper into myself.
I was never (and am not now) a solitary creature. Introvert, yes, but by no means a loner. In fact, I'm quite social and have many close friendships. But I have always benefited from stretches of alone time—detachment from familiarity and comfort, from the people I love and need and that, in turn, love and need me. Solo journeys fortify, replenish and renew me. They can also be a way to reassess and appreciate what I am returning to: my husband, my dog, my little orange tree, my morning coffee that I carry up to my own familiar bed, walks with my friends, my imperfect, falling-down, beloved house.
It is important to differentiate between being alone and being lonely.
"Alone" is a neutral, physical state of being, and the emotions it ushers in can be either painful or emboldening. "Lonely" is the negative, destructive, even sorrowful side of solitude. It connotes isolation, abandonment, and possibly neglect. It is what we all fear about aging, how we feel when our kids leave home, or our friends move away. It's the sensation we have in the dead of winter when the driveway is covered in a sheet of ice and everyone on Instagram seems to be drinking margaritas on a sparkling beach in Tulum. It is a passage, not unlike loss, when our big, frenetic lives suddenly become a lot smaller and a little emptier than they once were.
But when I leave for a solo journey, "alone" quickly and magically flips into a state of independence. A solo voyage is an almost defiant statement that brings my agency and wits to the fore. When I break from my familiar moorings, I rely only upon myself and in the process, I'm reminded of how capable and self-sufficient I can be. I carry my own bags, choose my own itinerary, rely on my own instincts, make my own budget. Traveling with a companion can be quite limiting, and though we all need to foster healthy relationships, a road trip is not always the best place to do that.
When I travel alone, I am shielded from the exhaustive toll of disagreements, and I like myself better because I never complain. My room smells of bug spray or cooking grease from the kitchen fan? Tough luck! I keep my whining to myself.
On a solitary journey, I quickly find that the people and structures that depend on me in all aspects of my life fade temporarily into the background. Women expend so much time and energy on nurturing and caretaking, on household responsibilities and domestic duties. Solitude in that sense means unencumbered. Simply put, when I'm alone at home, I feel lonely. When I travel alone, I feel free.
Case in point: During the first phase of the pandemic, I was gripped by existential dread and the tyranny of a solitude that was imposed on all of us. Like much of humanity in 2020, I felt a deepening, deadening loneliness. I missed seeing friends. I missed seeing strangers. I adore my grown and long-flown children, who were home, but it was unnatural to all be together again, living under the same roof for a while. I was seized by heartbreak for them, and despite the fact that we were all together, and safe, and so grateful for our great privilege, I never felt so crushingly alone.
After six months, when the first wave subsided, I left for a magazine assignment in Big Bend National Park—a vast stretch of desert and one of the most remote places on the American continent. In short, I was trading one type of solitude for another.
When I arrived, I immersed myself in the culture and history of this rich, barren landscape. My senses were ablaze, my wits were engaged. Alone, wandering invisibly, I felt a powerful connection with my surroundings. I moved through canyons, up steep mountain paths, and down the Rio Grande in a kayak, propelled by a sense of independence and self-reliance. I did not have to worry about where anyone else wanted to eat dinner. I ate a $6 plate of tacos and drove back to the hotel to watch the sun set over the Chisos ridgeline, all by my sweet lonesome.
Sure, it would have been nice to share that moment of sublimity with my husband, or a good friend, or my kids. But I was getting restored in real time, morphing into an improved version of myself—a better partner and a more attentive listener. I felt a powerful tenderness for our miraculous earth, and a palpable yearning for the people I love. I knew that when I returned home, my renewed strength from being in nothing but my own company would energize me again.
I believe in the restorative power of stretches of time spent alone, because I have experienced it time and again.
In the French writer Simone de Beauvoir's autobiography The Prime of Life, she describes in sensuous detail her solo hikes in southern France. Indeed, all five of her senses are firing, something that is hard to experience with company. "Such moments, with all their warmth, tenderness, and fury, belong to me and no one else," she writes.
I thought of her as I wandered in remotest Iceland that night, while the winds whipped me en route to an empty house. When I arrived, I basked in the coziness—and texted my husband. I missed him. I missed my dog. But alone—with candles, a book, and my stash of chocolate—I had all the company I needed.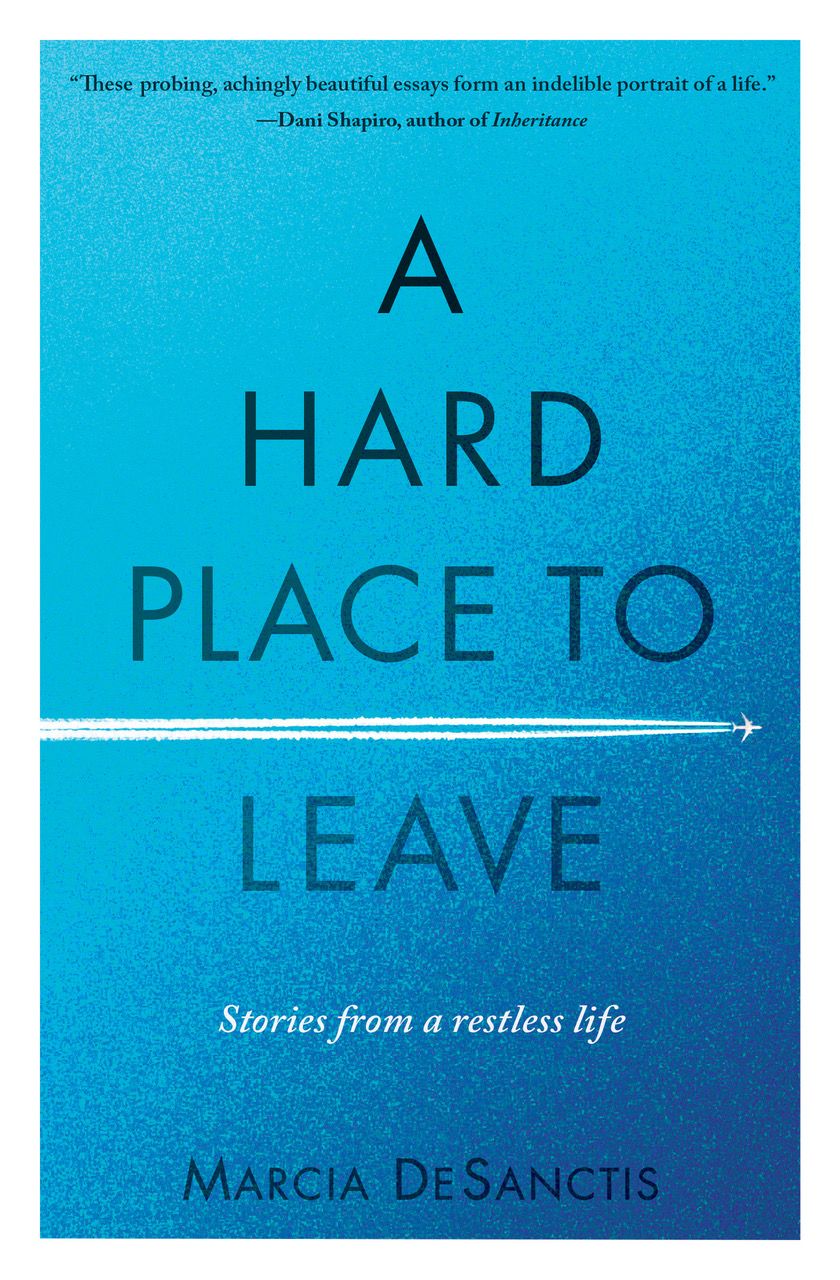 How solo travel taught one woman about the difference between being alone—and being lonely.