Sunday Paper Recommends—Week of July 09, 2023
At The Sunday Paper, we often discover books, podcasts, films, and other works that move the needle and spark inspiring change. We hope these suggestions—plus this new recipe—open your heart and mind and encourage you to come together for meaningful conversations.
What We're Watching
The story of meeting the future in-laws is always entertaining. But Pierce Brosnan and Ellen Barkin take this plot line to the next level in the hilarious and adventures new summer movie The Out-Laws. Go see this when you're in the mood to belly-laugh.
What We're Reading
Like the rest of the world, we love to get our hands on Elin Hilderbrand's latest novel. In The Five-Star Weekend, Hilderbrand delivers her best: rich characters and real life friction, all set on picturesque Nantucket. This is a novel for relishing the hot beach days and long summer nights. (Be sure to read our exclusive with Hilderbrand here.)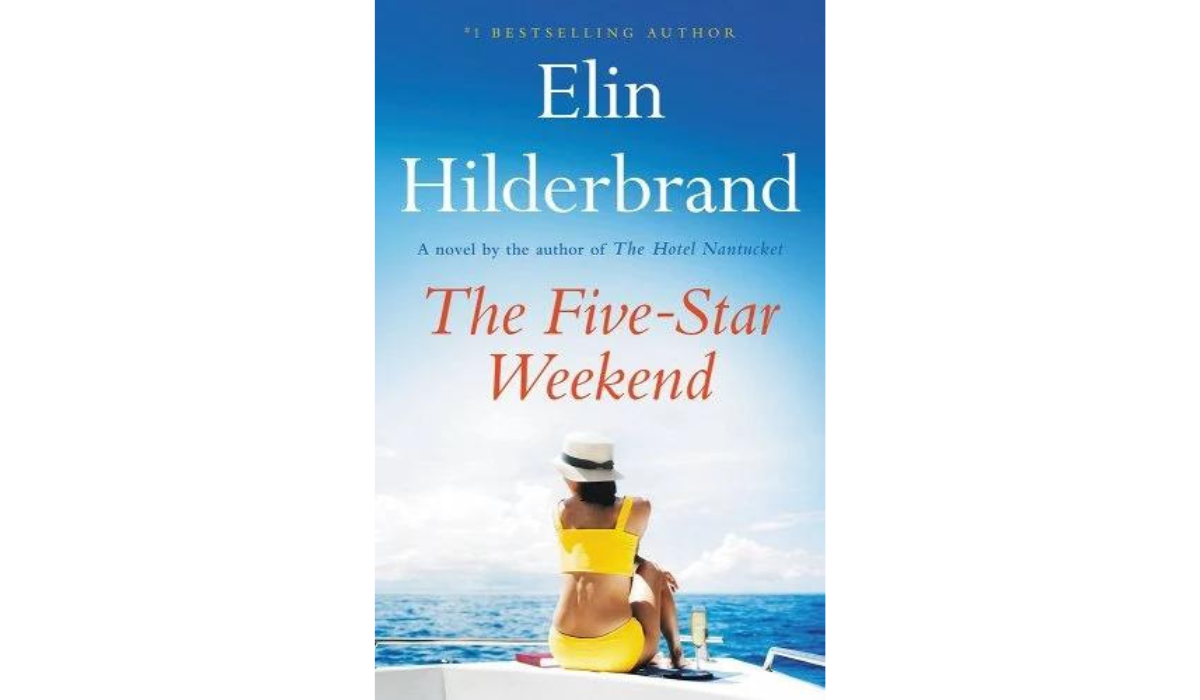 What We're Listening to
The podcast series Patagonia Stories is worth-while listen this summer. Host Archana Ram explores the foundational nature of knowledge, and asks the questions that matter about our relationship with each other and the natural world. How are lessons passed through generations to help us feel at home? What barriers prevent us from acquiring natural wisdom? How can we adapt in the face of a rapidly changing climate? And so much more. Knowledge acts as a vessel; it must be shared, kept, evolved, and passed on. Listen here.
What We're Making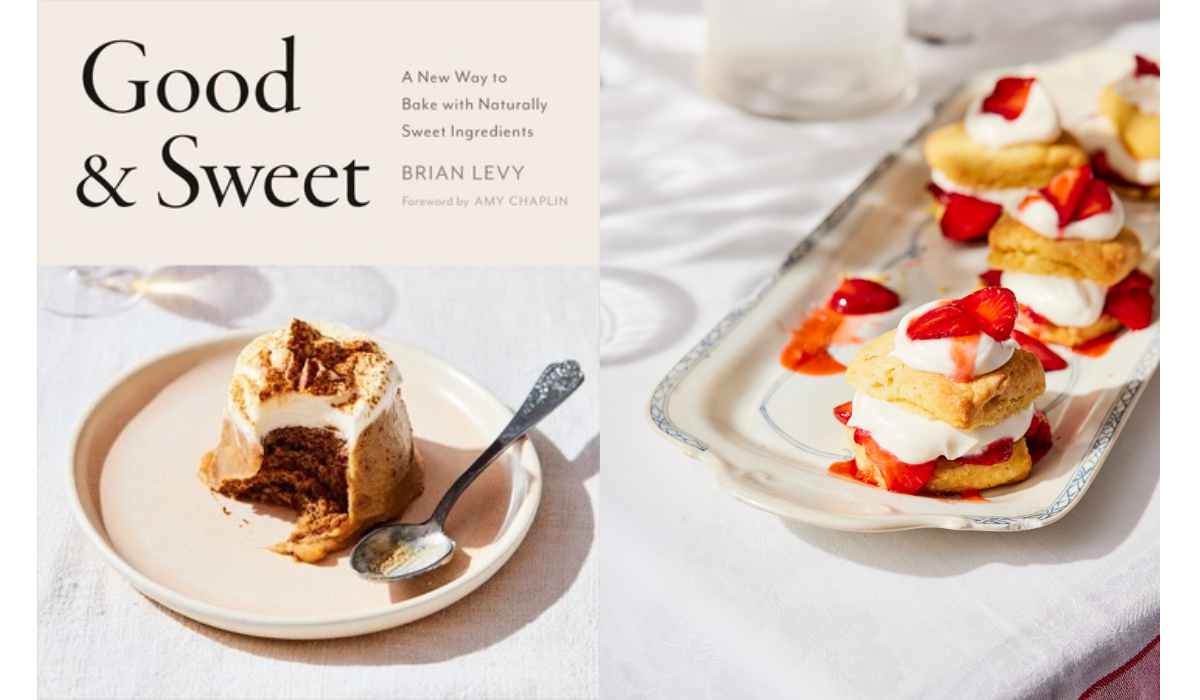 From acclaimed baker and cookbook author Brian Levy comes this perfect summery dessert, which uses only natural ingredients.
STRAWBERRY SWEET CORN SHORTCAKE
Makes 9 servings
ACTIVE TIME 15 minutes
TOTAL TIME 1 hour 15 minutes (including time for Sweet Corn Buttermilk Biscuits)
Like the dessert itself, I'll keep this short and sweet: You can't get much easier or more classically American than strawberry shortcake.
What makes it sweet? The biscuits are delightfully flavored with freeze-dried sweet corn, the strawberries are glazed with fruit-sweetened apricot jam, and the whipped cream gets a malty boost from milk powder.
Strawberries, sliced thin (about ⅛ inch) - 5½ cups (900 g)
Fruit-sweetened apricot jam (such as St. Dalfour or Fiordifrutta) - 5 Tbsp (100 g)
Heavy cream - 1⅓ cups (300 g)
Nonfat dry milk powder - 7 Tbsp (55 g)
Vanilla extract 2 tsp (10 g)
In a bowl, mix together the strawberries and apricot jam. Set aside at room temperature to macerate for about 1 hour. Now is a good time to make the biscuits.
In a bowl, with an electric mixer or a whisk, whip the cream with the milk powder and vanilla to firm peaks. To assemble, split the biscuits horizontally in half. Spoon the strawberries onto the biscuit bottoms. Top with the whipped cream, then the biscuit top. Top with a little more whipped cream followed by more strawberries. Serve immediately.
SWEET CORN BUTTERMILK BISCUITS
Makes 9 biscuits
Active TIME 20 minutes
TOTAL TIME 45 minutes
I don't know how else to say it—I think these biscuits are perfect. And my partner, Ben, who is from the South and very picky about biscuits, thankfully agrees. They are flaky, tender, and imbued with the sunny spirit of sweet corn. What makes it sweet? Freeze- dried sweet corn works its magic here.
All-purpose flour - 2 cups (235 g)
Freeze-dried sweet corn - 1 cup (40 g)
Baking powder - 1 Tbsp (12 g)
Salt - ¾ tsp
Unsalted butter, cold, cut into ½- inch cubes - 7 Tbsp (100 g)
Buttermilk - ¾ cup + 2 Tbsp (190 g)
Heavy cream, for brushing - 2 Tbsp (30 g)
Position a rack in the middle of the oven and preheat the oven to 400°F. Line a 13 × 18-inch half-sheet pan with parchment paper. In a food processor, combine the flour, freeze-dried corn, baking powder, and salt and process until the corn has been ground to a fine powder. Add the cold butter and pulse until the mixture resembles coarse sand. Add the buttermilk while pulsing, and stop mixing as soon as the liquid is absorbed. Empty the food processor contents onto a large sheet of parchment, squeeze the dough together with your palms to form a mass, then use a rolling pin and your hands to form into a 6½- inch square, about ¾ inch thick. Slice the dough into 9 square biscuits and arrange on the parchment- lined pan. Brush the top of each biscuit with a light coating of heavy cream. Bake until lightly golden around the edges and slightly cracked on top, 20 to 25 minutes. Store in an airtight container at room temperature for up to 2 days, or pre-slice and freeze (for toasting)for up to 1 month.