Sunday Paper Recommends—Week of June 25
What We're Watching
We always have sports on our hearts and minds , which is why this new film has us captivated. Shooting Stars tells of legendary NBA player LeBron James and how when in high school, he and his basketball teammates won the top ranking spot in the country. Based on the book by Pulitzer-winning Buzz Bissinger, written in tandem with James, this story is riveting and rewarding.
What We're Reading
Our Sunday Paper Recommended Reading this week is single-handedly changing the way we view our society's endless need to achieve. In All the Gold Stars: Reimagining Ambition and the Ways We Strive, journalist and author Rainesford Stauffer challenges conventional ideas and expectations around ambition and seeks to understand why so many of us break ourselves against the need to do more. Her writing is a clarion call to move away from ways that are hurting us and toward a way of life that puts emphatic energy toward healing, care, and community.
What We're Listening To
Multi-hyphenate author, newscaster, and podcast host Rachel Maddow just released her latest project, Rachel Maddow Presents: Déjà News. In the six-episode series, Maddow and Rachel Maddow Show producer Isaac-Davy Aronson dig into historical news stories that, in some ways, mirror what's going on today.
What We're Making
We're rolling up our sleeves to make this inventive—and easy-to-make!—grilled sandwich from chef Nick DiGiovanni's first cookbook, Knife Drop: Creative Recipes Anyone Can Cook.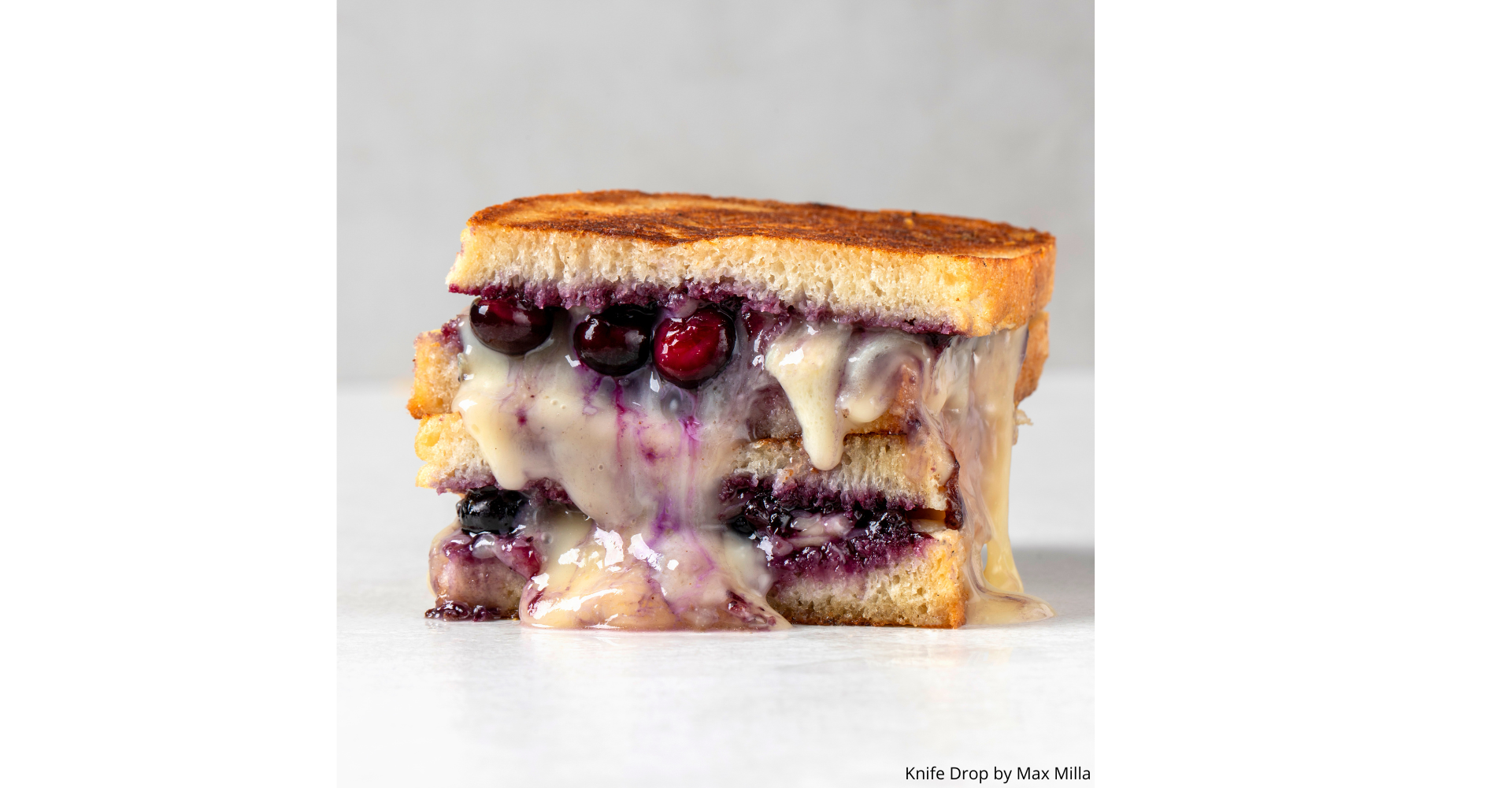 BLUEBERRY BRIE GRILLED CHEESE
Regular grilled cheese is delicious, but if you're craving something with a better balance of sweet and savory, try this.
YIELD
4 sandwiches
PREP TIME
5 minutes
COOK TIME
20 minutes
INGREDIENTS
8 thick slices of sourdough bread
4 tbsp mayonnaise
4 tbsp blueberry jam or preserves
6oz (170g) sliced brie
1 cup (140g) fresh blueberries
2 cups (226g) grated sharp white cheddar
4 tbsp unsalted butter, divided
1.     Using a pastry brush, lightly coat one side of each slice of bread with mayonnaise, about 1/2 tablespoon per slice.
2.     Place 4 slices of bread on a work surface, mayonnaise side down. On each of the 4 slices, spread a thin layer of blueberry jam, about 1 tablespoon per slice. Evenly distribute the brie, blueberries, and cheddar over the jam. Close each sandwich with a slice of bread, mayonnaise side up.
3.     In a large nonstick pan, melt 2 tablespoons of butter over medium heat. Add 2 sandwiches and cook on one side for about 5 minutes. Use a weight, such as a small pan lid, to press down the sandwiches. Flip and cook for 5 minutes on the other side, until the exteriors of the sandwiches are browned and crisp and the cheese has melted.
4.     Transfer the sandwiches to a serving platter. Repeat the cooking process for the remaining sandwiches. Serve immediately.
TIP: It is important to go low and slow, not rushing with high heat, to prevent the bread browning faster than the cheese is able to melt.
Excerpted from Knife Drop reprinted by permission of DK, a division of Penguin Random House LLC. Copyright © 2023 by Nick DiGiovanni.
Photo credit: © Max Milla