Sunday Paper Recommends—Week of December 11, 2022
At The Sunday Paper, we want to inspire you to gather at your table—virtually or with friends and family—and open your heart and mind to conversations that will move the needle. After all, the dinner table is where we connect on topics and map out the changes we can all make that'll truly make an impact.
This week, to encourage your conversations, we recommend checking out the following:
What We're Reading:
"Chasing after the highest paid position is pointless," writes author Keisha Blair in her wildly popular article My Husband Died at Age 34—Here Are 40 Life Lessons I Learned from It. Blair expanded her sentiment in her book Holistic Wealth: 36 Life Lessons to Help You Recover from Disruption, Find Your Life Purpose, and Achieve Financial Freedom. In this terrific read, Blair gives us all the tools to thrive, no matter the obstacles we face. She defines prosperity as something beyond monetary figures. Holistic wealth is financial, physical, and emotional stability combined—and she shows us how to get there.
What We're Watching:
When 22-year-old Mahsa Amini died after Iran's morality police arrested her for improper veiling, protests sparked across the nation and worldwide. Generations of Iranian women are campaigning for equality—and now this remarkable movement includes men and boys.Equality Now produced this stunning video to remember Mahsa and honor the brave Iranian people fighting tirelessly for equality for all. We encourage you to check out the videoand share it to spread awareness and support. Also, read our exclusive interview with Iranian American author and activist Nina Ansary here.
What We're Cooking:
Longevity expert Dan Buettner will join Maria Live tomorrow for an exclusive Above the Noise conversation to discuss how we can integrate the lifestyle habits of the Blue Zones—the places around the world where people consistently live to at least 100-years old. This is one of many perks that our Sunday Paper PLUS members receive each month. Join today and RSVP.
In preparation for the conversation, Buettner prepared a recipe from his book, The Blue Zones American Kitchen: 100 Recipes to Live to 100, for Sunday Paper readers. Here you can make his nutrient-dense Creamy Squash Soup, and you can purchase the cookbook here.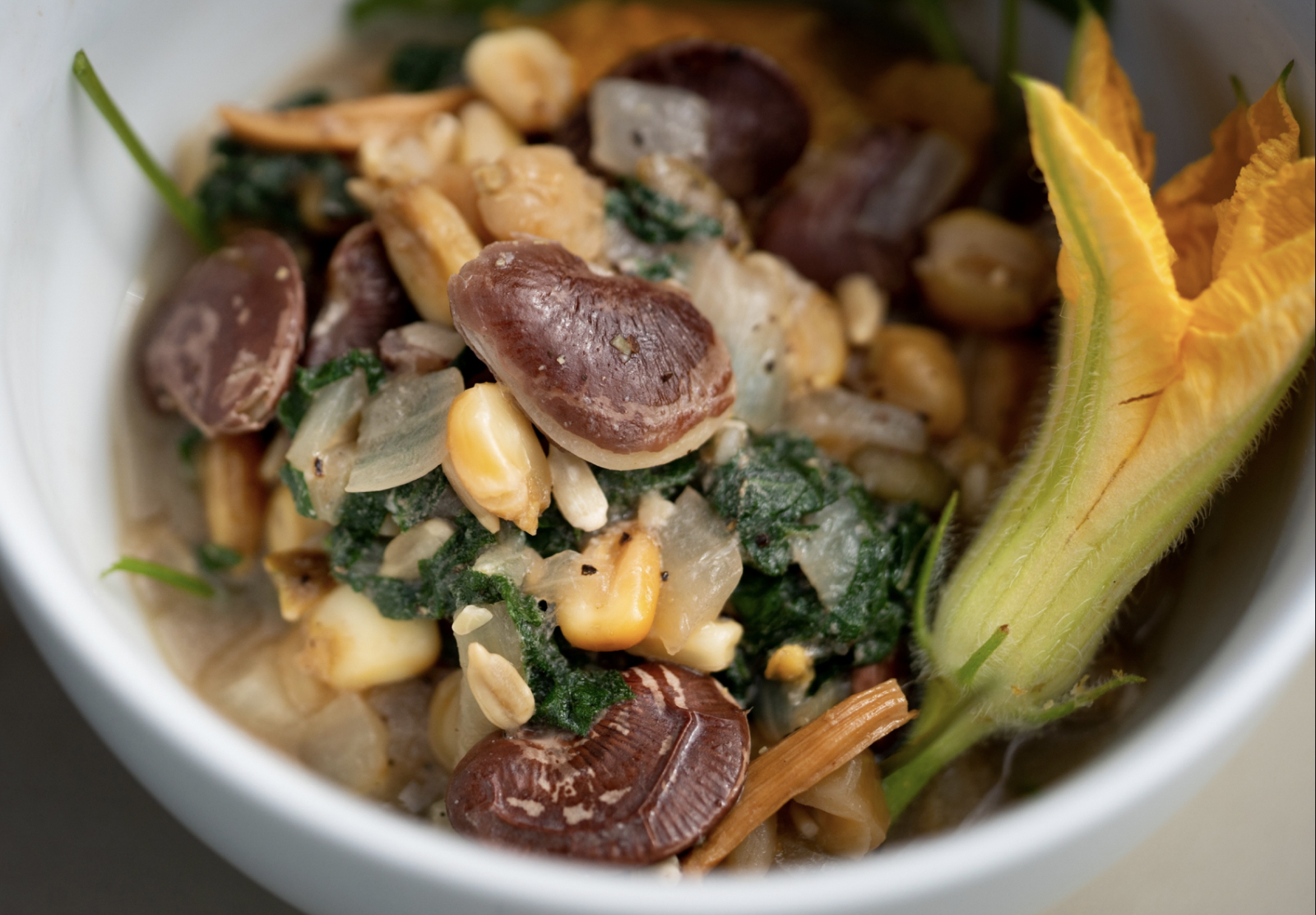 Chef Nico Albert celebrates Native foodways and believes they are the key to connection for Indigenous peoples. Native cooking is naturally nutrient-dense and sustaining, and Nico believes food is essential for restoring the well-being of Native People. Her winter squash soup blends traditional Indigenous cooking with some global inspiration. Feel free to use any type of winter squash for this soup: Georgia candy roaster, butternut, or any type of pumpkin will work well.