Dispatches From Ukraine: How Dr. James Gordon is Teaching Refugees to Transform Their Trauma
I just got home from spending two weeks in Poland and Ukraine, where I was working with leading psychiatrists and psychotherapists to lay the foundation for programs of population-wide trauma healing.
The unthinkable is happening in Ukraine right now. It's an existential moment for Ukrainians and for the world, as well—a time that many of them feel is similar to the years just before World War II.
Given all that's occurring, many people wonder how Ukrainians will ever move past the trauma they're experiencing. But it's important to recognize that moving past trauma is possible, and the first step is bringing people together to share what they are experiencing. Then, we can teach them how to use simple self-care tools like slow, deep breathing and shaking and dancing as antidotes to the fight or flight and freeze responses and ways to restore physiological and psychological balance.
During my time in Poland, what was most striking to me was the generosity I witnessed. This incredibly overwhelming situation—close to 3 million refugees have crossed from Ukraine—is bringing out the best in so many people.
In Lublin, a city not far from the Ukrainian border, I met Lukasz, a man with a construction business who opened his home to refugees. Now, instead of running his business, he's running a shelter for more than 100 women and children who fled Ukraine—a shelter where I was able to teach slow, deep breathing and mindfulness to women and their children who feared they might never again see their still fighting husbands and fathers. "How could I not do this?" Lukasz said to me. "How could I not help my neighbors?"
I saw this kind of spontaneous generosity over and over again in every part of Poland, and it gave me so much hope. What I quickly realized is that despite the destruction and brutality of the Russian assault there is the possibility of generosity, connection, and healing as well. For Lukasz, the businessman turned shelter organizer, a whole new way of being has come out of tragedy.
In Ukraine, fear fills the air and constrains the lives of everyone—even in the Western city of Lviv, where bombs have rarely been dropped on civilian targets. "The war and trauma are in our DNA" is a phrase that I heard more than once from people who have suffered and fought through wars on and off for the last 80 years. And yet, there is such courage among so many and a sense of meaning and purpose that is inspiring.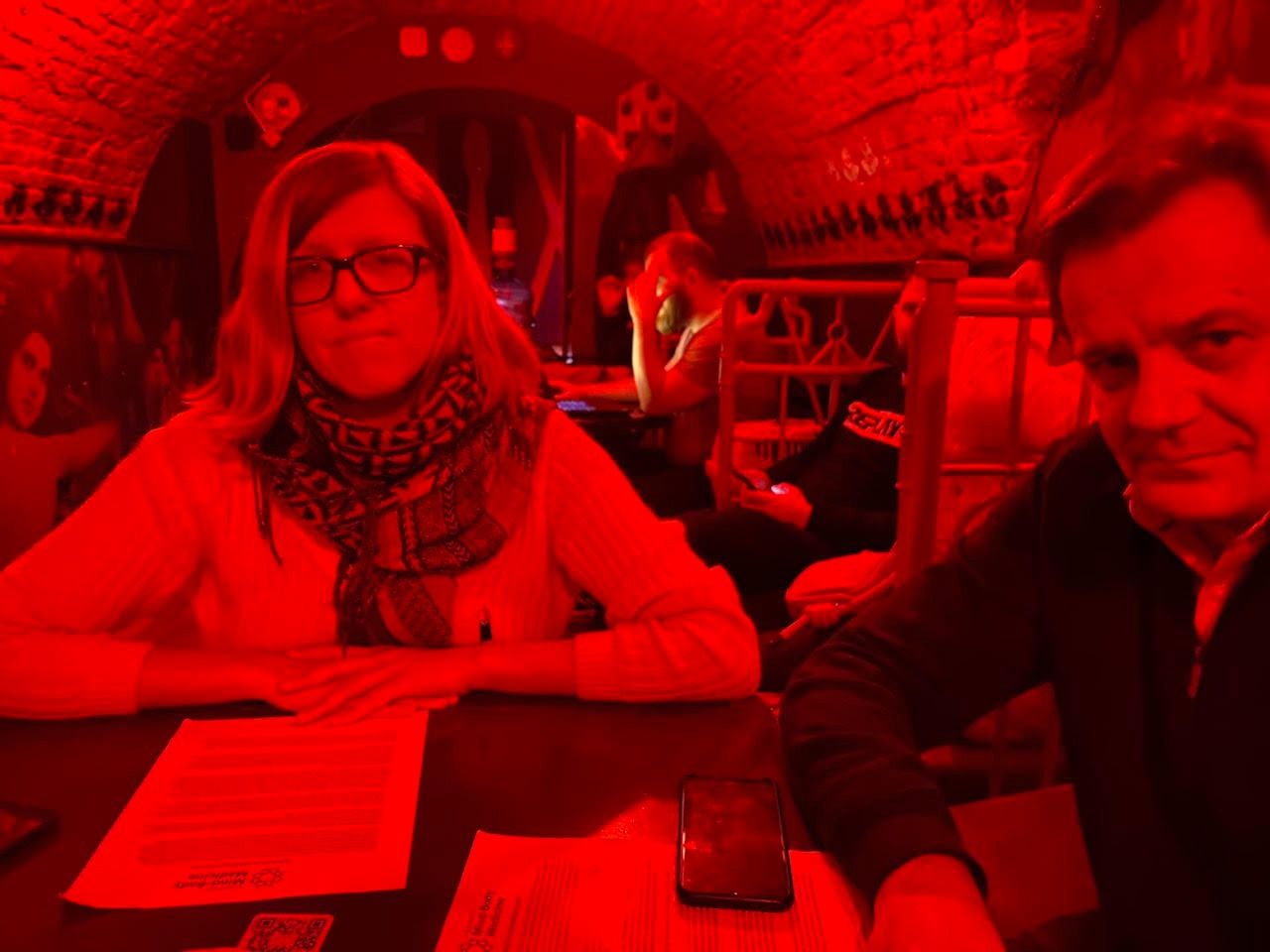 Virtually every Ukrainian shares a commitment to caring for one another, as well as to preserving their country from an enemy which wishes to destroy its very existence. And they are—from the most highly-qualified psychiatrists to the grieving grandmothers I meet in shelters—eager to learn the tools and techniques, quiet and active meditations, guided imagery, and all the rest that I and my Center for Mind-Body Medicine colleagues will teach them, and to share them as widely and quickly as possible.
In my book, Transforming Trauma, I talk about how trauma can open the door to a kind of reconfiguration of who we are. Trauma breaks up past patterns so that what may emerge can be something much richer, much fuller, and much more whole—even more celebratory—than we ever had before. It is a message that my colleagues in Ukraine and those who are working with refugees in Poland are enthusiastically embracing.
The longer this war rages on, the more tempting it will be to turn away from the trauma that is happening to so many. But it's more important than ever that we do not turn away. Yes, the unthinkable is happening in Ukraine. But doing something that helps—whether it's contributing food or clothing or doing the kind of work I do—does make a difference, not only for the Ukrainians, but for those of us who are supporting them during this time of need.
As we continue to witness the generosity and courage, as well as the pain and suffering, of the Ukrainian people, we may also be inspired to bring what we are learning into our daily lives. Perhaps we can be more open to the distress of people who live around us. Perhaps we can more deeply value our connections to those we care about and be more generous to them.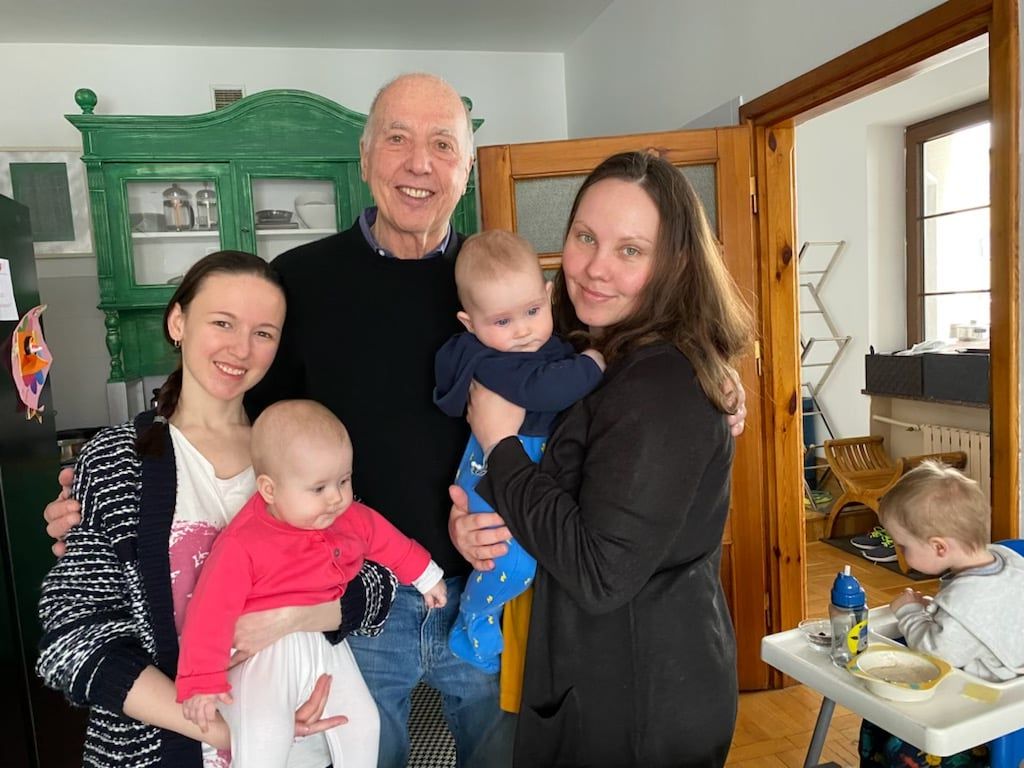 All of us can only do what we can. But there's a beautiful lesson in that, I think: Do what you can. Pay attention to what's happening—not only in Ukraine, but to whatever is happening in your own life. Let's all take this as an opportunity to be more generous to our loved ones and neighbors right here as well as those who are far away.
Reflecting on my trip now, what I know for sure is that human beings are remarkable. Our capacity for regeneration and revival of the spirit is so great. And when we can work through our trauma and support others going through their trauma, the path to hope and healing becomes clear.
I'll be returning to Ukraine in two weeks.
This essay is by Dr. James Gordon, as told to Meghan Rabbitt