Voting Is More Important Than Ever: Poll Worker Wandrea' ArShaye Moss Is on the Frontline
Last week, the John F. Kennedy Presidential Library and Museum hosted their annual Profile in Courage Award ceremony. This year, the award—which celebrates public officials "whose actions demonstrate the qualities of politically courageous leadership"—was, for the first time, bestowed upon five individuals who, given the unprecedented times we're experiencing as a global community, embody the courageousness that democracy so desperately needs.
One of this year's recipients was Wandrea' "Shaye" Moss, a former Georgia elections officer. Moss's journey to the awards stage is one of adversity and bravery. Following the 2020 presidential election, Shaye became the target of a smear campaign by Donald Trump wherein she was falsely accused of processing fake votes in favor of President Joe Biden. After being singled out by the former president, Moss (and her family) began receiving death threats and, as a result, had to alter her appearance to avoid potential danger. Despite these vicious moves, Moss continued to act with integrity to complete the important work of ensuring fair and honest elections.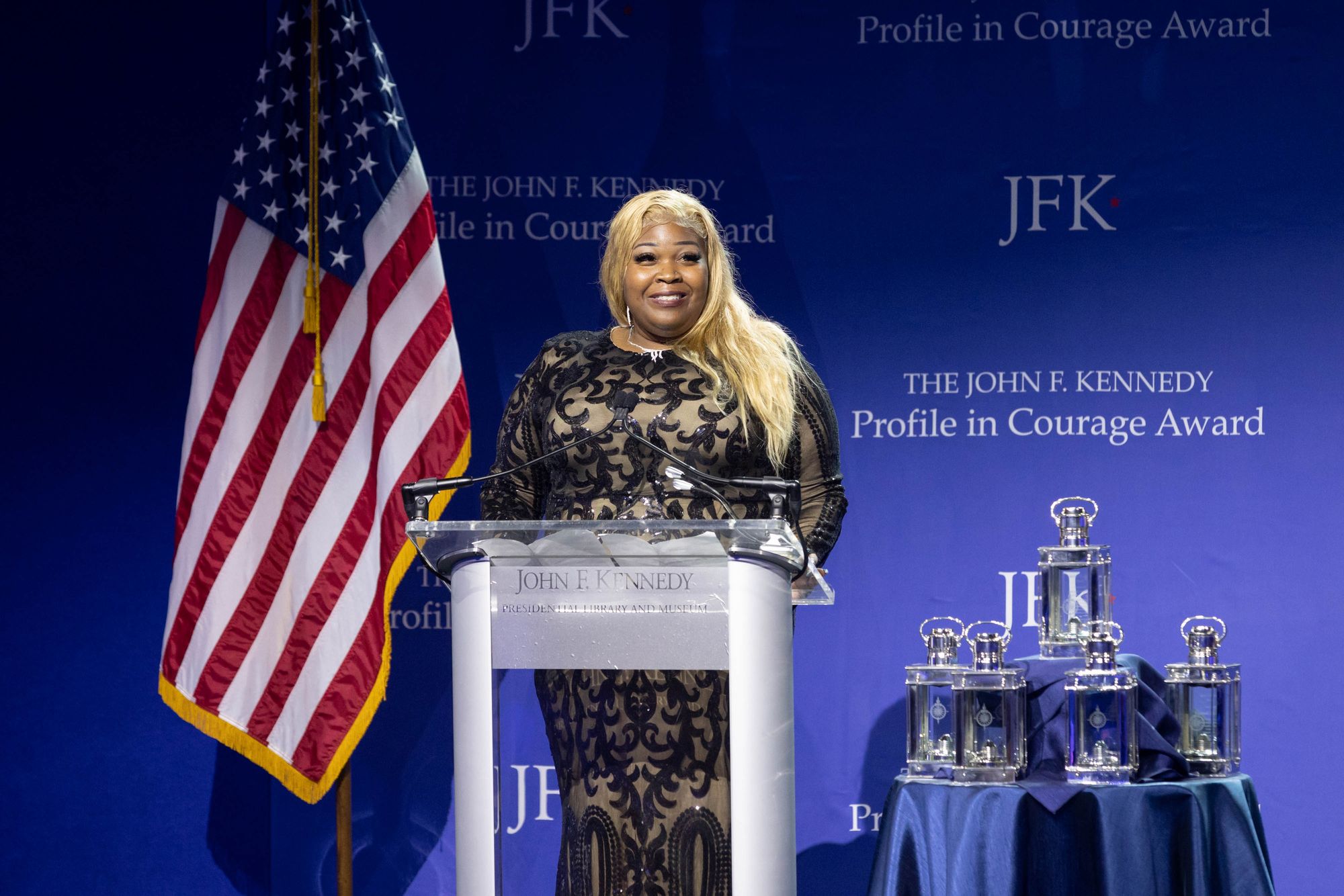 Shaye Moss is a wonderful example and reminder of the importance of elections and the important work of our election officials. In the opening of her speech, Moss says, "I'm not used to giving speeches, I'm used to quietly doing my job." This opening line was met with a round of applause, and reminds us that oftentimes, some of the most important work of democracy is happening in the background. We're grateful for the reminder that Shaye's honorable work provides: our election workers are helping to move humanity forward.
To watch Shaye's full speech, watch the Awards ceremony below: